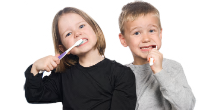 OUR PHILOSOPHY
We are committed to quality and excellence at our surgery and we have management systems in place which ensure that we deliver a quality dental service consistently. Our patients are very important to us. We will discuss various dental treatment options with you and together we can then decide on the appropriate dental treatment plan that matches your wishes and your needs. We will keep you informed should there be any changes to the proposed treatment.
Through a combination of skill and friendly support every member of our dental team is focused on making your visit comfortable and worthwhile. Our staff continually strive to extend their knowledge through extensive training.
Above all we always guarantee that you are in control. We will ensure the highest standard of care and comfort from your first contact to when you complete your dental treatment.
We have invested in the latest digital x-ray dental equipment to provide faster more convenient images with less radiation exposure. Our advanced sterilisation systems fully comply with the essential requirements of HTM0105, to ensure that your welfare is at the heart of everything we do.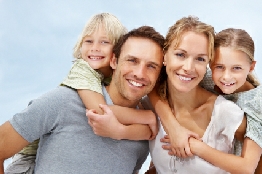 PATIENT CONFIDENTIALITY
We take patient confidentiality extremely seriously at Thornhill Dental Practice and all personal information is treated in the strictest confidence. Only members of staff have access to dental patient information and we have a strict confidentiality policy. To see a copy of this policy, please ask at reception. If you would need to get an access to your records you may do so by filling in an application form available upon request. Please note that there might be a charge.
PRACTICE COMPLAINTS PROCEDURE
We aim to make your experience at the dentist practice as pleasurable as possible. However should you have any complaints, we operate a customer complaints procedure in accordance with National Guidelines. We hope that all complaints can be resolved quickly and easily with the person concerned. If, however, you wish to discuss your complaint in more detail please contact Susan Rowe on 02380 407555, who will be able to deal with your complaint and talk you through our procedure. Alternatively you can pick up a copy of the procedure from reception.

HEALTH AND SAFETY PRECAUTIONS
We would like to reassure our patients that all necessary precautions are taken to safeguard both patients and staff against cross-infection. Disposable items are used where possible and all dental instruments and hand pieces are sterilised in accordance with health and safety requirements.
Our Address:
68-70 Warburton Rd,
Thornhill,
Southampton,
SO19 6HQ.
Tel: 02380 407555
Email: info@thornhilldental.co.uk